Survive your Home Remodel- 11 Must Ask Questions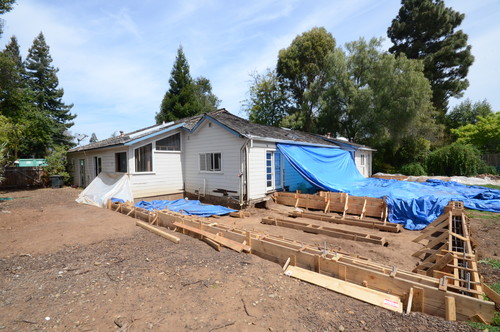 If buying a home is all about location, location, location, then remodeling one is all about planning, planning, planning. We've all heard the stories: friends and family doing dishes in their bathroom sinks, cooking meals on hot plates in the garage, grabbing food from the refrigerator that's now in the laundry room.
Specialty Spaces go beyond rooms to your pets
Wine cellars, patios, and custom decksoften come to mind when talking about Specialty Spaces. While these are wonderful spaces to design and build, Specialty Spaces can also go beyond entire rooms to those nooks and crannies that your family members designate as their special space.
Burned Logs become Stylish Gazebo
Burned logs were collected from burn areas throughout Colorado and handscraped by our artisans.
We know that your home is important to you. We know that your time is valuable. We know that you've worked hard for your money. We know that you have numberous options when it comes to choosing a remodeling contractor in Colorado Spring. That's why we're honored every time you select Sikora Creations as your Colorado Springs remodeler.
Let us Select the right countertop for your Kitchen
With kitchens at the top of all home remodeling jobs, it's important that your selections fit your style and your lifestyle. While all of the components of your kitchen remodel are important, nothing is more critical than the material you select for your countertops as they take the brunt of your daily activities.
Read more: Let us Select the right countertop for your Kitchen
Mudroom Must Haves
I can't tell you how many times I've heard the Mrs. of a family (not Kathy) say "We're moving! I CAN'T LIVE WITH ALL THE MUD AND SNOW!" If all this snow and muck is making you realize it's time for a home makeover, let's get started talking about the all important mudroom.